Insights to mega trends & more! – In light of the Annual Meeting 2023's theme "Cooperation in a Fragmented World", the Consulate of Switzerland, Swissnex in Japan hosted the Davos Debriefing on March 16 to offer a window to the World Economic Forum's famous stage in the Swiss alps where mega trends and solutions were discussed.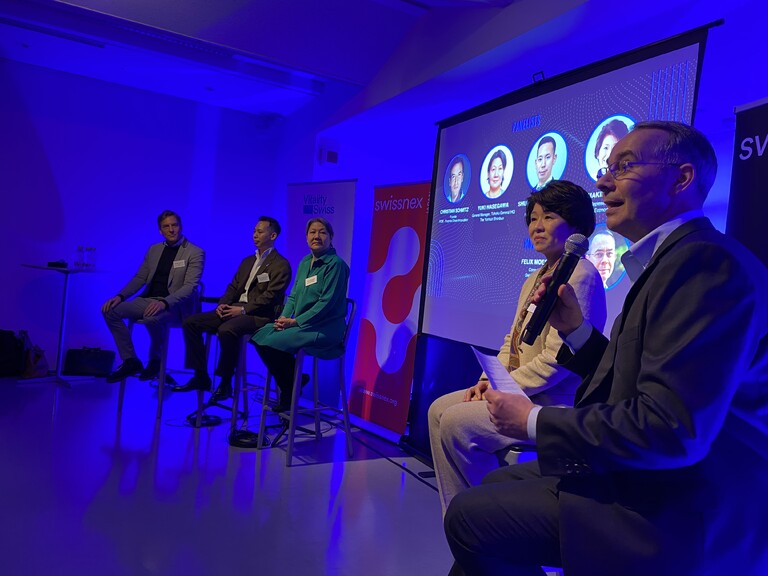 On March 16, Makiko Eda, Chief Representative Officer of the World Economic Forum (WEF) Japan set the tone by presenting a brief history of the WEF and an overview of the Annual Meeting in Davos 2023, where different challenges faced by the world were addressed such as energy and food crises, high inflation and low growth economy, industry headwinds, social vulnerabilities, and geopolitical risks. These challenges impacted most of the discussions during the 480 sessions given by 6 key themes at the WEF.
A wonderful audience thoroughly engaged with the panelists asking thought-provoking and in-depth questions. The networking event with individual discussions concluded this successful event. We plan to be back with the Davos Debriefing in 2024!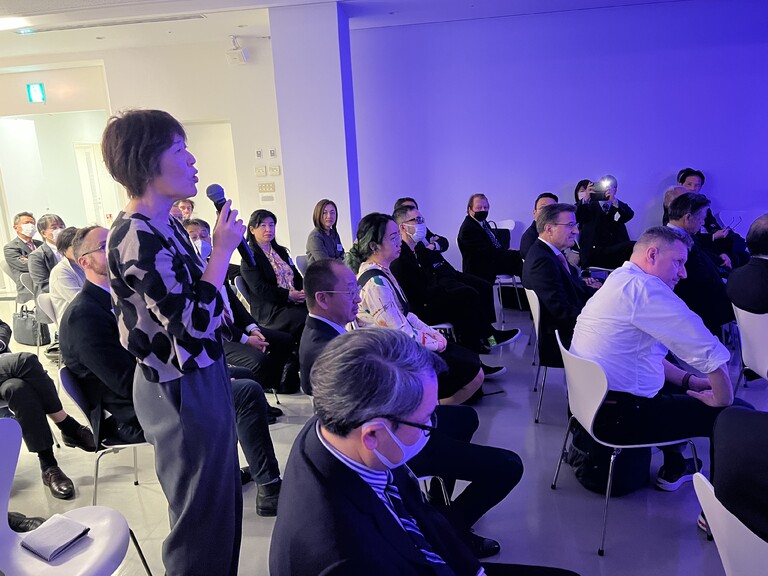 Our greatest appreciation goes to: Makiko Eda, Chief Representative Officer, World Economic Forum; Yuki Hasegawa, General Manager, Tohoku General Headquarters, THE YOMIURI SHIMBUN; Shunsuke Mizushima, Senior Vice President/Chief Growth Officer, HIROTSU BIO SCIENCE INC.; Christian Schmitz, Founder, PDIE Group.
Moderation: Dr. Felix Moesner, Swiss Consul & Swissnex CEO
Bios available here:https://swissnex.org/japan/news/davos-debriefing-2023/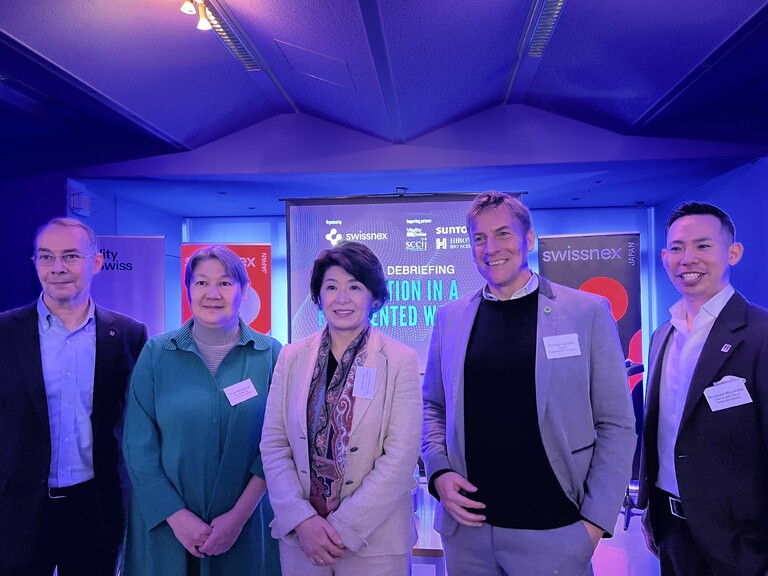 The debriefing event in Osaka has been organized by the Consulate of Switzerland, Swissnex in Japan with the support of Suntory Holdings Limited, PDIE Group , HIROTSU BIO SCIENCE INC., Swiss Chamber of Commerce and Industry in Japan SCCIJ and Vitality.Swiss (Embassy of Switzerland in Japan, Swissnex in Japan and Presence Switzerland). The World Economic Forum is an independent international organization committed to improving the state of the world by engaging business, political, academic and other leaders of society to shape global, regional and industry agendas. Incorporated as a foundation in 1971, and headquartered in Geneva, Switzerland, the World Economic Forum is not-for-profit.
More information: www.weforum.org