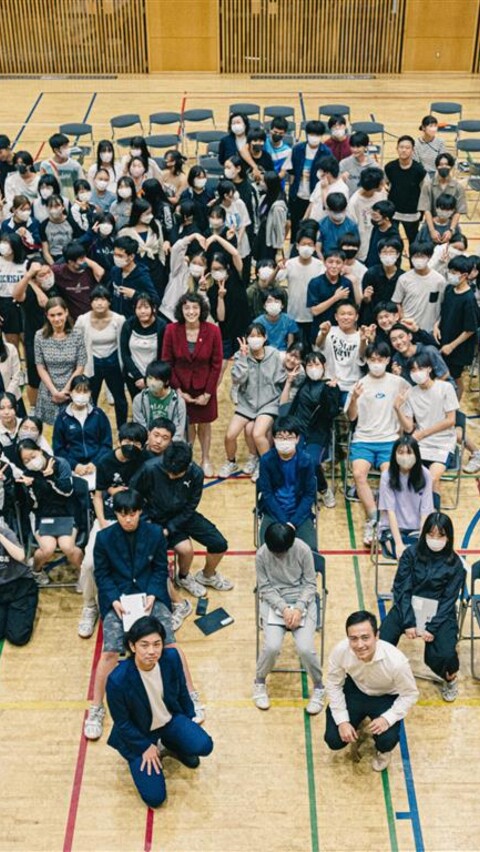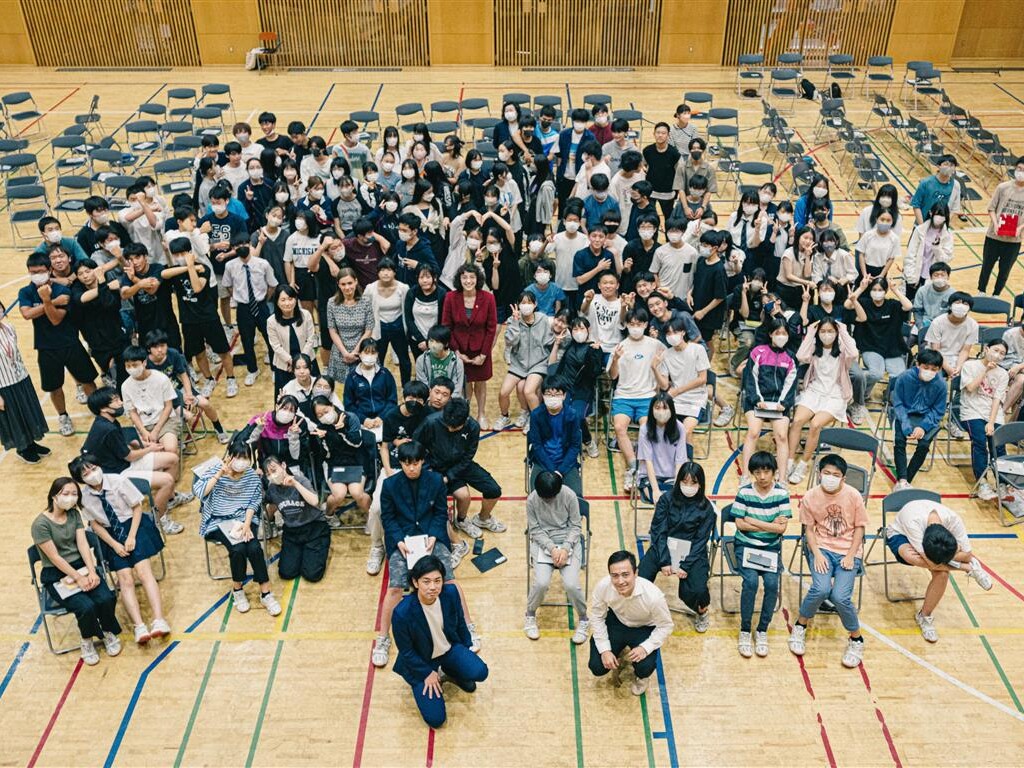 "Make Your Own Initiative Project"
Approximately 160 students from Kojimachi Junior High School experienced the Popular Initiative, a Pillar of Switzerland's Direct Democracy
The Embassy of Switzerland in Japan, in cooperation with Kojimachi Junior High School, hosted a school exchange project. Japanese students had the opportunity to experience popular initiatives, a vital part of Switzerland's direct democracy. The project aimed to deepen students' understanding of political participation by going through the process of a popular initiative themselves.
Direct democracy is a defining feature of the Swiss political system, allowing citizens to express their opinions on federal government decisions and to propose amendments to the Swiss Constitution. The opportunity for broad participation in politics is very important for a federal state of large linguistic and cultural diversity. Since 1848, the opportunities for political participation have been expanded on the Federal and local level, and various measures have made it possible to include as many societal groups as possible, which has become an important political feature for Switzerland.
The "Make Your Own Initiative" project was implemented together with Kojimachi Junior High School in Chiyoda Ward, Tokyo, with the aim of deepening students' understanding of political participation through constructive discussions and learning about Switzerland and its political system by learning about and experiencing initiatives (popular initiative), which are the pillars of direct democracy. The "Make Your Own Initiative" project was a team effort from the Embassy of Switzerland in Japan and Kojimachi Junior High School in Chiyoda Ward, Tokyo.
The over 160 students participated in the popular initiative simulation carried out in three sessions. At the first session, after an explanation of Switzerland's direct democracy and the initiative, participants brainstormed ideas on improving life in Chiyoda, Tokyo. Thereafter, they refined the proposals in small groups and selected one proposal per class. On the last day, several students of each class presented their proposals in front of the whole grade. Afterwards, they discussed the advantages and disadvantages, and then took a final vote.
Students showed interest and discussed with enthusiasm. The students introduced  wonderful initiatives and voted on five ideas to submit to the Ward administration. Some of the ideas included proposals for renovating a building owned by the district and simplifying political participation regarding local issues. The result was used as a resource for the Chiyoda Ward Student Council Summit. Finally, in a speech by the Embassy, Political Officer Lea Gerster said that democratic participation allows for meaningful changes that benefit society and ensures that the needs of the people are met. Participation goes both ways. It means you can express your ideas freely and point out things you would like to change. But it also means listening to others and always being respectful, even when you disagree. This is not only important in politics, but in everyday life when talking to your family and friends." She added, "Having open discussions and allowing everyone to voice their ideas takes time, patience, and courage. I'm convinced that it's worth the effort: we can understand each other better and create solutions for diverse problems together. Even if we disagree, we can learn." 
A big thank you to the students and teacher for participating in this unique experience. We're excited to see the impact of their initiatives on the community. We hope that the students were able to learn about Switzerland's direct democracy and experience the importance of actively participating in democratic decision-making.