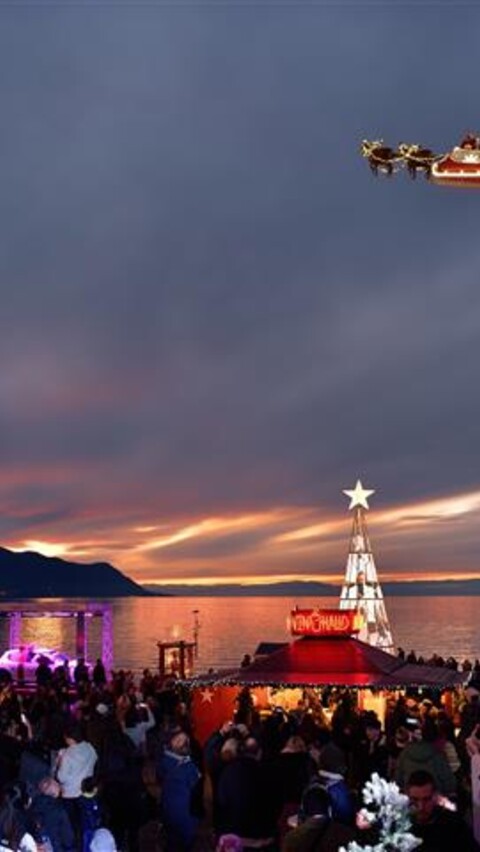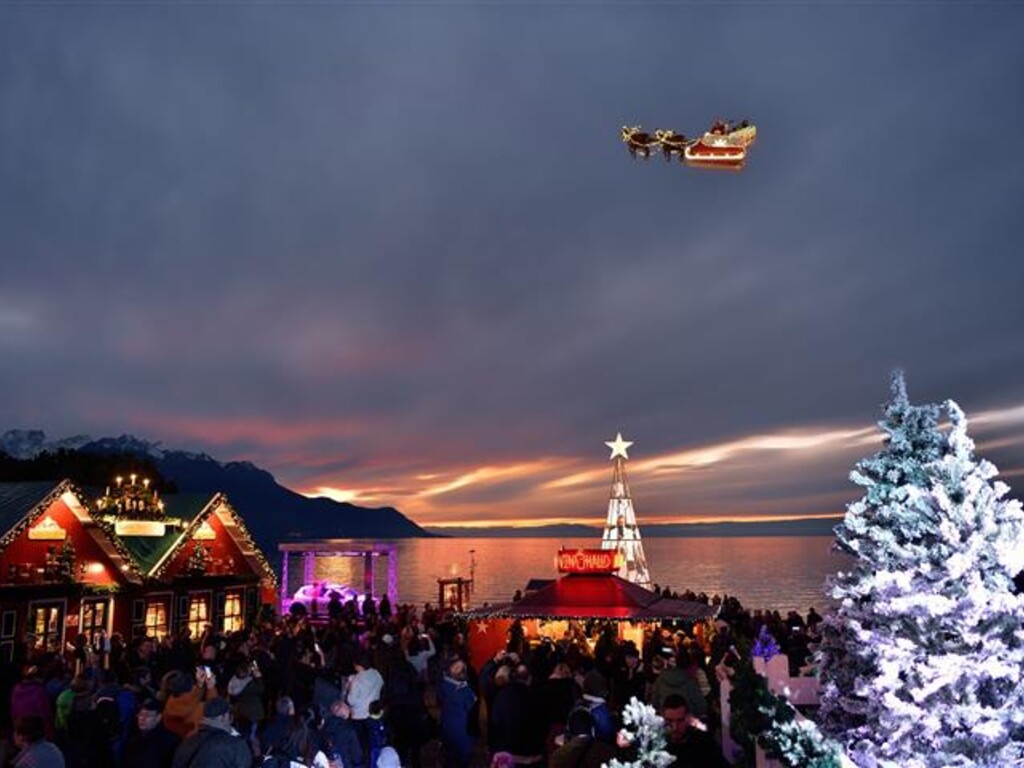 Swiss Christmas Market in Makuhari 2022
The Christmas Market, a wintertime tradition in Switzerland, is coming to Chiba City!
Christmas season is knocking at the door. Historic old towns of Switzerland are filled with romantic twinkling lights, and wooden huts and tent stores are bustling with people enjoying shopping. This year, a wintertime tradition in Switzerland is coming to Chiba City! The market will sell not only melted Raclette cheese, festive sweets, Swiss wine, and other Swiss delicacies; Swiss brands will also present a series of items with a sustainable touch. Visitors can enjoy a variety of fun activities such as alphorn and jazz concerts, photo shootings with Santa Claus, a workshop to make your very own eco-friendly SIGG bottle, and more! Please come and experience the feeling of Switzerland in Makuhari.
Venue: JR Kaihin-Makuhari Station South Exit Plaza (adjacent to the south exit)
Date: December 16 (Fri) - 18 (Sun) 11:00 - 20:00
The event is organized by Chiba City, a sister city of Montreux, Switzerland, in cooperation with the Embassy of Switzerland in Japan, and supported by Switzerland Tourism. The aim of the event is to resume friendly relations through a Christmas market modeled after Montreux in a hybrid format, and to introduce multifaceted Switzerland and its commitment to sustainability through Swiss-made products.
Organized by: Chiba City

Co-Organized by: Embassy of Switzerland in Japan

Supported by: Switzerland Tourism, Makuhari Shin-Toshin Illumination Executive Committee, Makuhari Baytown Shopping Association, Kanda University of International Studies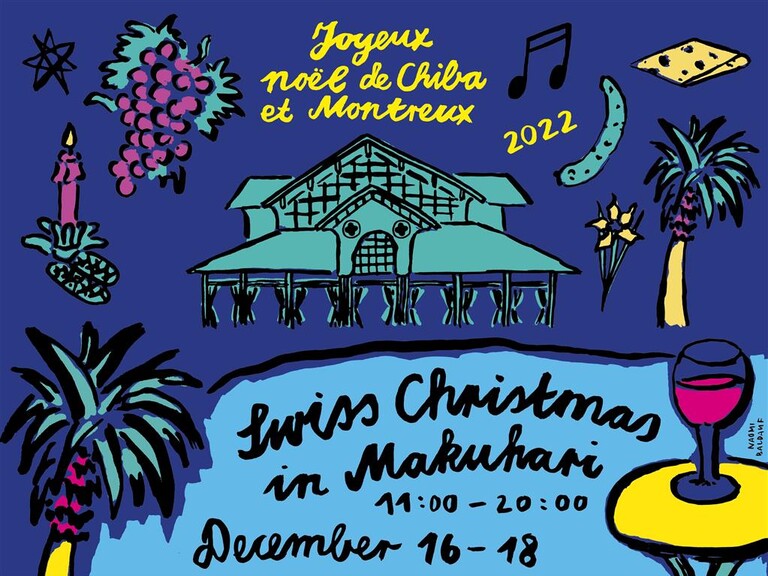 Swiss Kitchen Car
Hot melted Raclette cheese, which is popular in Swiss Christmas markets, will warm you up and ward off the cold. Please also enjoy the rare and valuable Swiss wine, traditional Swiss sweets such as Stollen and other delicacies.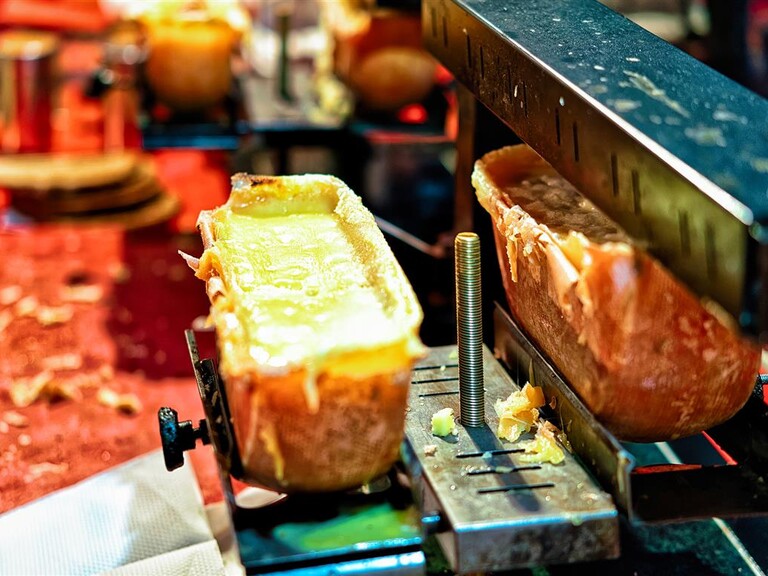 Raclette Cheese
Authentic Raclette cheese from Switzerland is a traditional cheese carefully made with milk from cows grazing in the Alpine meadows. This simple dish is made by heating the cheese, scraping off the melted cheese including the crispy part around the edges, and serving it over boiled potatoes. Yushima Raclette will serve you this Swiss culinary delight!
Swiss cheese is a high-quality health food, 100% natural and additive-free. In most cases, freshly squeezed raw milk (unheated) is used directly for cheese making. In addition, hard cheeses produced mainly in Switzerland do not contain lactose. Most lactose is removed along with the whey during the cheese making process. This means that they do not cause indigestion or upset stomachs, and can be safely consumed by those who are lactose intolerant.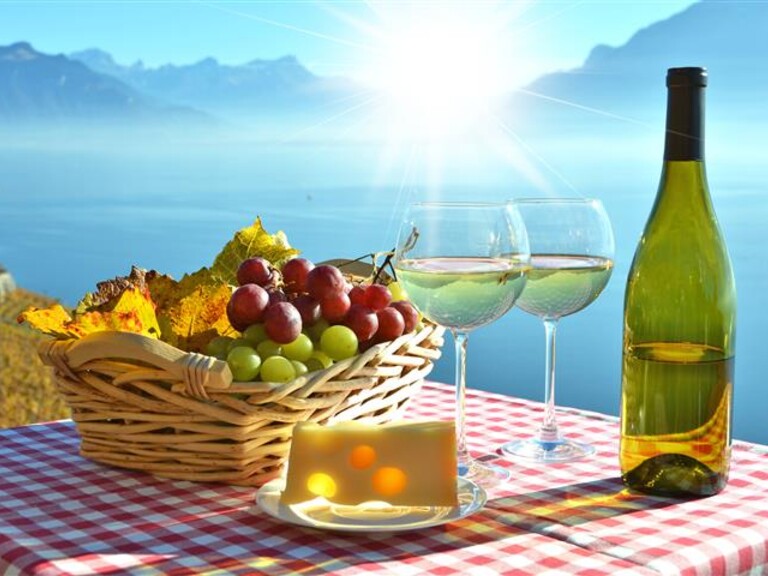 Swiss Wine
Although Switzerland is about the size of Kyushu, the country grows about 250 varieties of grapes and is considered one of the world's top wine producers for its diversity and quality. The amount of grapes produced is limited in order to maintain high quality, so only 1.5% of the production is exported. Please take this opportunity to taste such rare Swiss wine.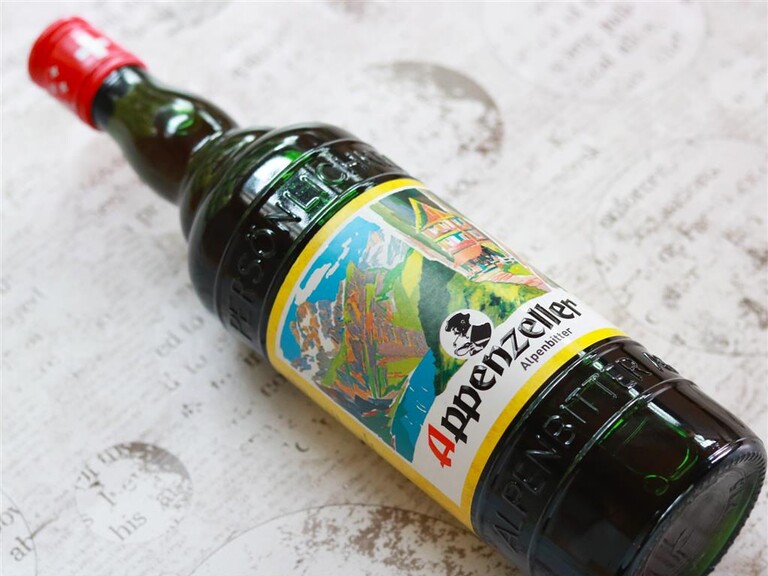 Appenzeller Alpenbitter
Appenzeller Alpenbitter is Switzerland's most popular herbal liquor. The recipe has been a well-kept secret since the establishment of the company in 1902. Made from 100 percent natural ingredients, a blend of 42 selected herbs and spices with pure Alpine water give it the unique flavor for which it is so famous. It promotes digestion and regulates the gastrointestinal tract. For a cozily warm sensation and relaxation.  
Traditional Swiss sweets
Home-made Wiehnachtsguezli (Christmas cookies) are a big thing in Switzerland. The colorful, delicious cookies are baked by all age groups during the Advent season. One of the popular Christmas cookies is called Vanillekiffel. The crispy vanilla-flavored cookies are filled with almond powder in the shape of a crescent moon. Another famous confection Meringue, which is said to have originated in Meiringen, Switzerland, is a delicate and airy pastry made from egg whites, often complemented by thick battered cream. Traditional Christmas delicacies such as Stollen and Pfefferkuchen (similar to Gingerbread) will be also available at the market.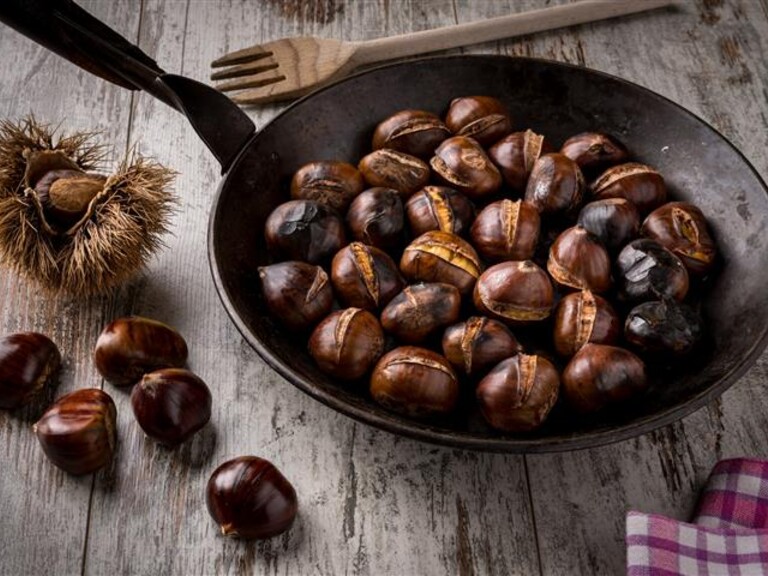 Heissi Marroni
Dropping temperatures come hand in hand with the predictable return of roasted chestnuts or "Heissi Marroni" in Switzerland. From the beginning of October, you begin to see Marroni huts and stalls pop up all over Switzerland with its toasty scent drawing in the pedestrians passing by. Not only do they provide warmth for cold hands, but roasted chestnuts evoke memories of winter past. Soft, high-quality, delicious chestnuts are carefully tossed and roasted, ready to provide you with warmth.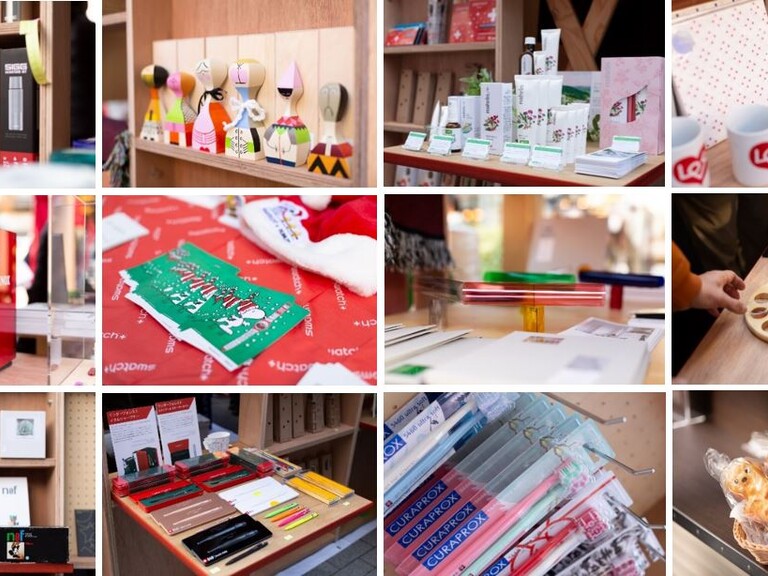 Swiss Design Chalet
The Swiss Design Chalet, a pop-up store in the style of a wooden mountain hut (chalet), will display and sell a selection of sustainable and artistic design goods from Switzerland, an environmentally-friendly and leading country for design.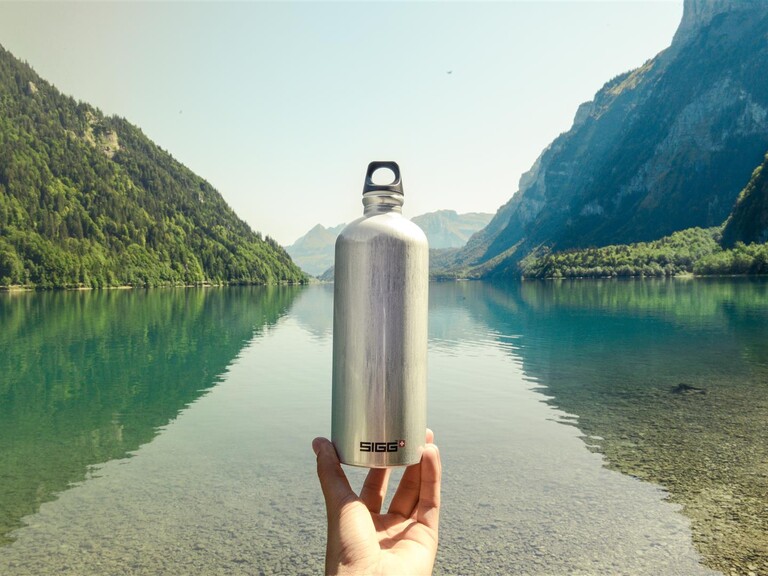 SIGG
SIGG's iconic beverage aluminum bottles were originally created using aluminum leftovers after World War II when raw materials were in shortage. Today, the seamless shape of the bottles, which are made by pressing a single aluminum sheet, remains unchanged, and the company continues to use an eco-friendly manufacturing process that is rooted in a sustainable society. In particular, SIGG traveler bottles have received the highest rating of "Sehr gut" (very good) in OKO-TEST, Germany's most authoritative environmental protection magazine. SIGG's simple, functional and beautiful products have also been recognized by MoMA, the Museum of Modern Art in New York, where they are on permanent display.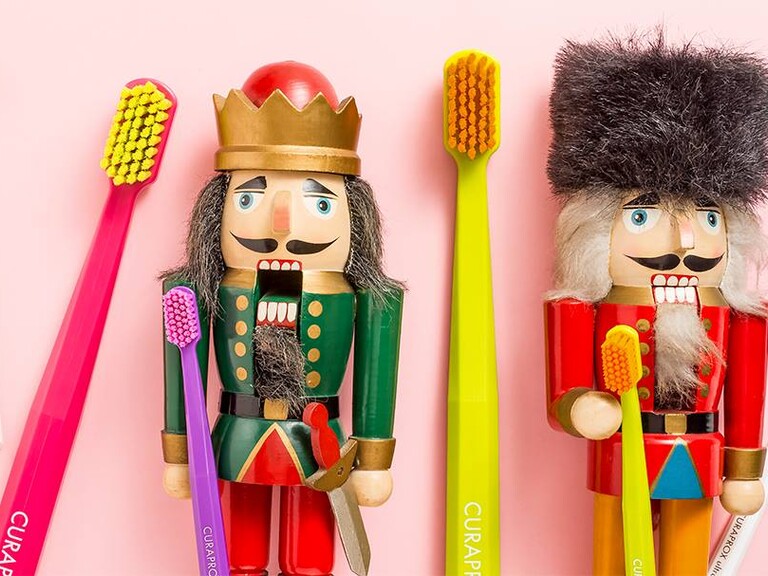 Curaprox
Established in 1972, Curaprox – the product brand of Curaden – provides premium Swiss oral care products. It is now present in 75 countries around the world. With its stylish Swiss design and top-quality bristles, it is a toothbrush that allows you to brush efficiently. Brushing your teeth is fun and easy with Curaprox. Depending on the amount of force and frequency of use, Curaprox toothbrushes will last about three months with careful use as they are made of water-repellent and long-lasting "polyester fiber". Curaden is also working to reduce packaging and plastics. For example, in 2021, they were able to reduce the protective caps on their toothbrushes by 0.6 grams. Since 40 million toothbrushes are produced, this translates into a material savings of 24 tons.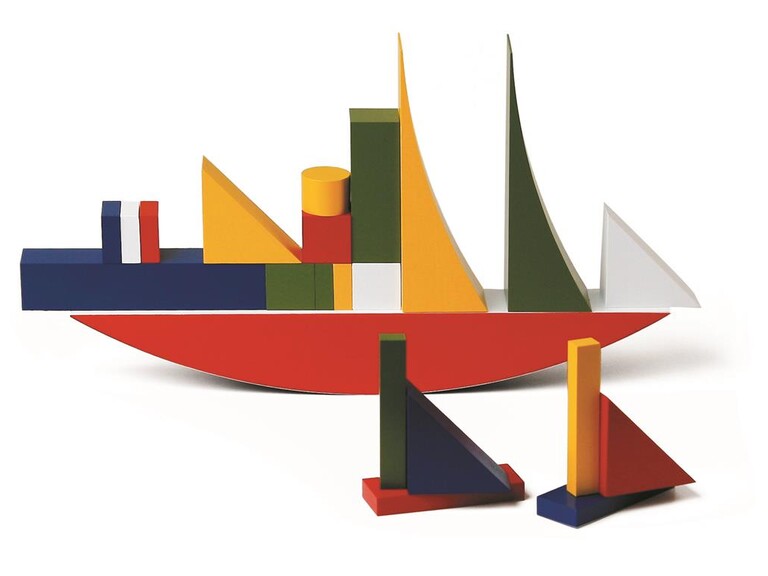 Naef
Kurt Naef started the Naef company in 1954 as an interior design company. With the birth of "Naef Spiel" building blocks, which attracted attention for their innovative form and beautiful colors, the company breathed new life into the world of toys. The company continues to produce toys full of originality, from baby items to well-designed building blocks. The company has also been commissioned by the Bauhaus Foundation to produce replicas of toys from that era. Naef's wooden toys are made of hardwoods such as maple, birch, and pear trees, which are certified as having no environmental impact, and are characterized by their beautiful grain and durability. The beautifully colored paints are natural colorants or paints that do not harm the natural environment and human health. All wooden toys by Naef are manufactured in accordance with the European safety standard CE.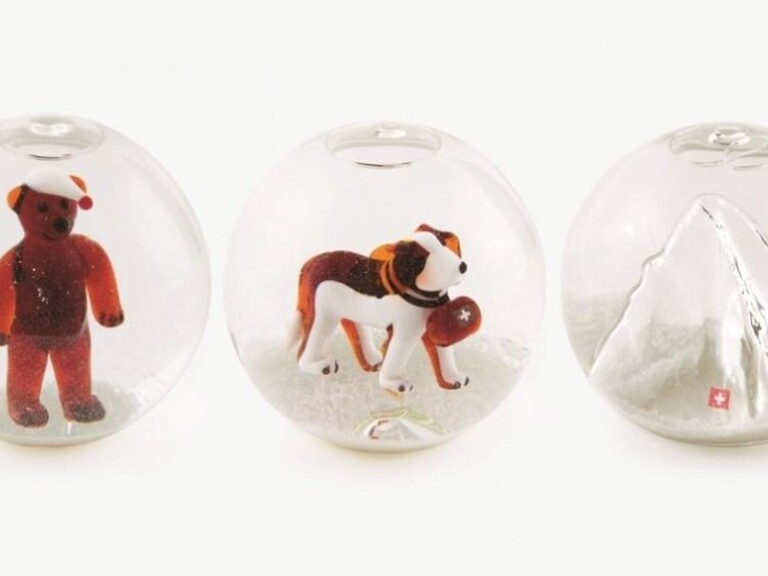 Glas&Licht
Glas&Licht is a glass workshop run by Eugen Füllemann, a glass artist active in the suburbs of Zurich, who creates each piece by hand, skillfully manipulating a high-temperature burner at 3000°C and blowing in the glass. The snow globe, measuring 10 cm in diameter, features a design without a base. The snow globe was likely derived from heavy glass paperweights in the first half of the 19th century.  
tempo
tempo (mother tool) is a mobile brand born in 2013. Created jointly with designers from Japan and abroad, tempo mobiles are floating sculptures that approach space and time. Each piece is assembled with strict precision in a workshop in Ashikaga City, Tochigi Prefecture, by a craftsman to maintain the perfect balance and poise. Created in collaboration with ECAL (University of Art and Design Lausanne) which is regarded as one of the world leading platforms for academic and creative undertakings, the mobile, using a variety of materials, reveals a new dimention.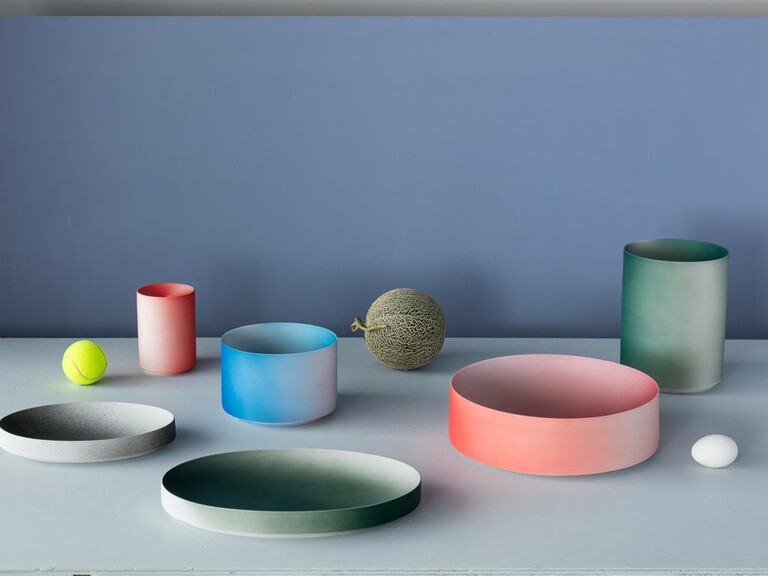 Arita 2016 / 2016 Corporation
After the special stone required to make porcelain was found in the mountains of Arita in 1616, a quarry was built and Arita quickly became the epicentre for porcelain production. Arita earned a prestigious reputation both at home and abroad because of its fine quality and the exceptional skills of the Arita craftsmanship, and flourished for over 400 years. Yet, Arita has in recent years experienced some difficulties. In an attempt to manage the waves of times, in 2016, on the occasion of the 400th anniversary, a new initiative "2016/" was launched in an attempt to revive the production of Aritaware together with 16 international designers.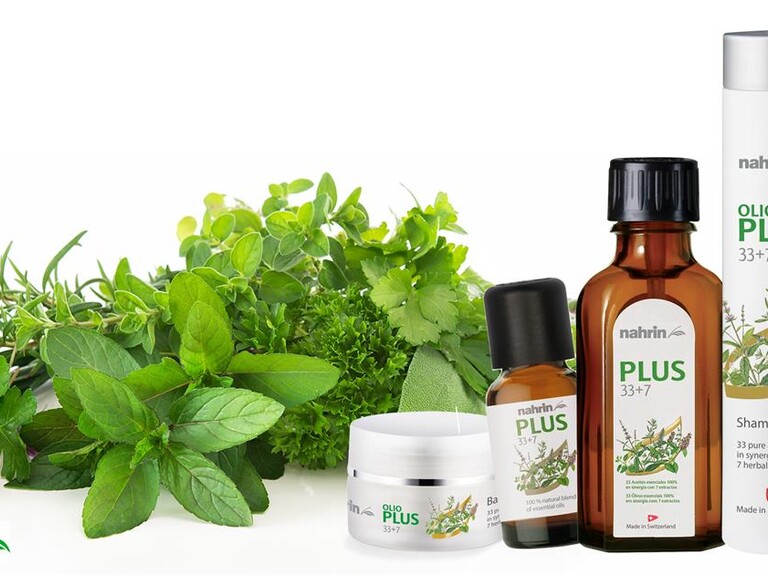 Nahrin
Nahrin was founded in 1954 in Sarnen, a small village surrounded by the Swiss Alps. The company began by making natural food products using herbs that grew wild in the village. The brand has since developed into cosmetics and aromatherapy using food grade ingredients as well as food, and has become a brand that provides total support for beauty and health from the inside and outside of the body. Its signature product, a series of aroma blends that can be applied to the skin, is based on an herbal recipe from a Swiss monastery. Nahrin does not only focus on organic cultivation, but also selects only the best quality natural ingredients harvested by wild farming methods (natural farming) from contract farmers with whom they have built a long-standing relationship. Nahrin uses only geothermal and solar energy and has achieved zero CO2 emissions. Nahrin's respect for a sustainable natural environment has earned it high praise.
Caran d'Ache
Caran d'Ache started as a pencil factory in Geneva, Switzerland in 1915, and 100 years later still manufactures a wide range of items including pencils and colored pencils at its own factory. Introduced here is the more environmentally friendly and eco-friendly "825 Wood Tip Ballpoint Pen," which was created from the "825" entry-level ballpoint pen, the most commonly used model in Switzerland. The "825 Wood Chip Ballpoint Pen" is made of 60% natural materials, including wood shavings, by reusing shavings from the pencil manufacturing process. This is a challenge for Caran d'Ache, which has been continuing sustainable manufacturing by converting shavings into new products rather than disposing of them, and also an opportunity to think about consumption.
Events & Activities
In addition to Swiss gourmet food and design products, there are many other events that you can enjoy with your loved ones. Mini-concerts by alphorns and choirs, making original Christmas crafts, taking pictures with Swiss Santa, and much more.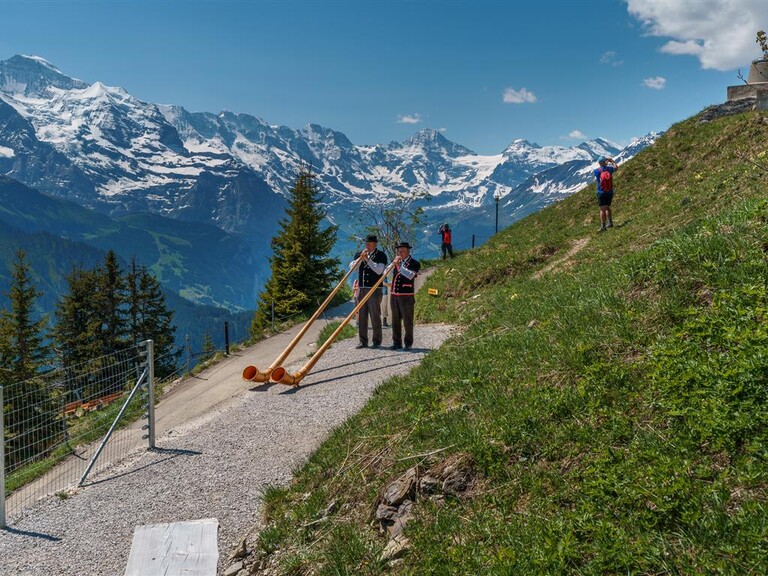 Alphorn Concert
The traditional sound of the alphorn echoing through the Alps is a symbol of Switzerland. The Alphorn is a Swiss folk instrument that originated from the tradition of herders who spent their summers on the mountains. It was used like a horn as a means of communication from mountain to mountain, and is now an essential part of mountain festivals. This time, Chiba City's "Alpine Music Music Group" will perform a concert of alphorns and Kuh Glocken (cowbell). Enjoy sounds that will take you to the Alps. Four performances are scheduled; on December 16 at 14:30 and 16:30, and on December 18 at 13:30 and 15:30.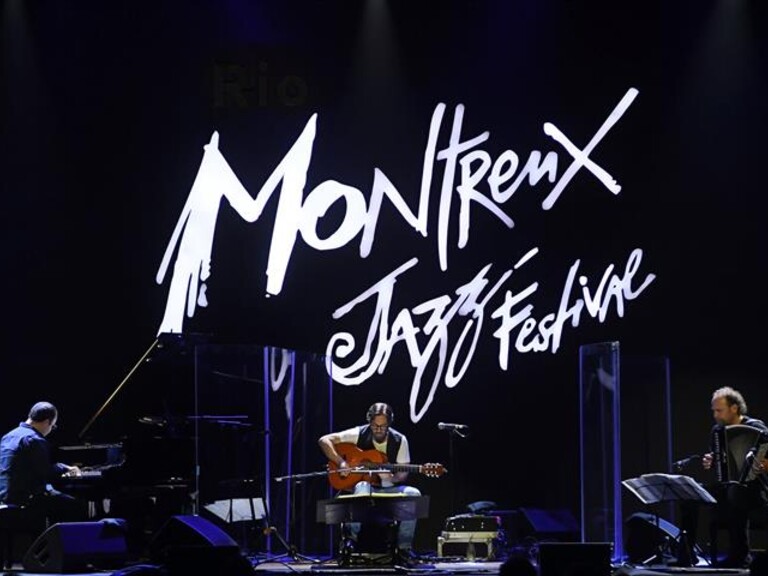 Jazz Concert
The "Montreux Jazz Festival" has been held every July since 1967 in Montreux, Switzerland, and has become one of the largest music events in the world. This year, the Yasukiko Toyama Trio (Yasukiko Toyama (p), Muneyuki Sekiguchi (b), Masaki Akiba (dr)), who has performed at live houses and jazz festivals throughout Japan and has won numerous awards by jazz magazines, will hold a concert. The trio is scheduled to perform twice on December 17, at 13:30 and 15:30.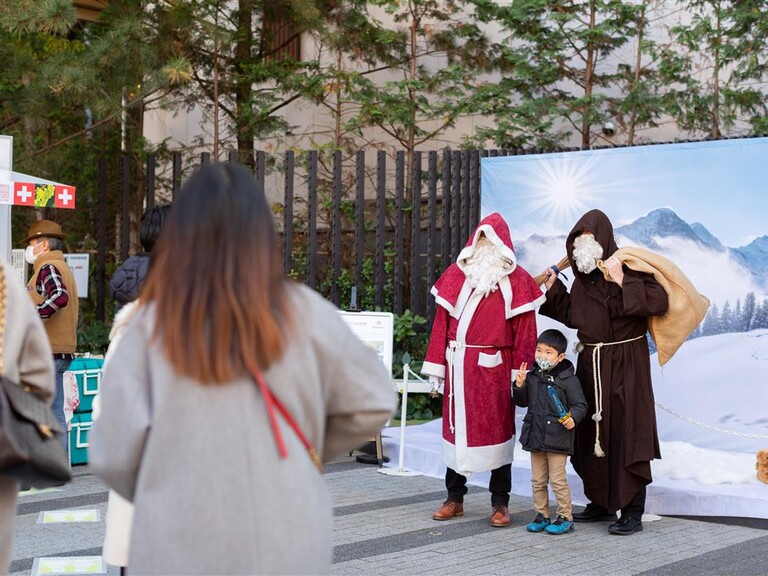 Photo shoot with Santa Claus
Santa Claus from Switzerland will be dropping by at the Christmas Market to take keepsake photos with you and your loved ones. Don't miss this opportunity to meet Swiss Santa Claus or "Samichlaus" and take a memorable photo with him.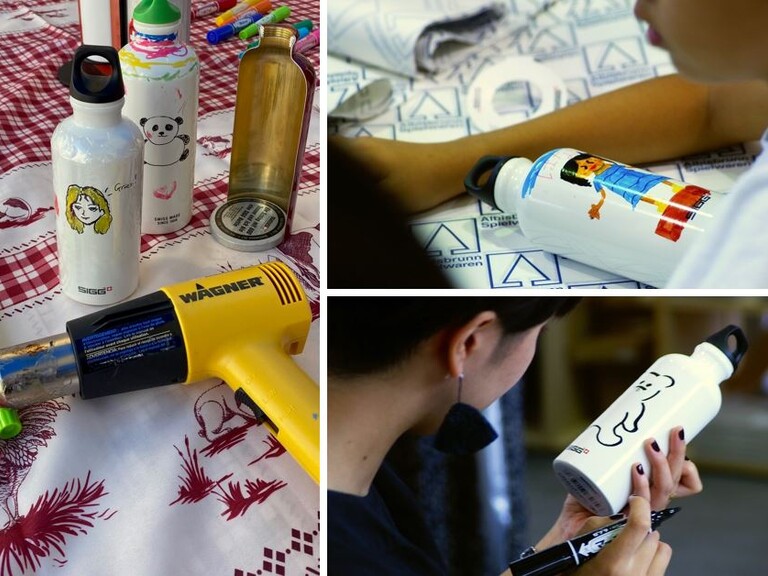 Workshop "Create your own SIGG bottle with your design"
We invite you to a workshop to draw your own illustration or message on the sustainable SIGG bottle. The result is your own original bottle, the only one in the world! Once the ink is dried, the bottle is ready to go, a nice memory to take home.  
Date: December 17 (Sat) and 18 (Sun) from 12:00 to 15:00 
Cost: 3,000 yen (2,640 yen for the SIGG 0.4L bottle and 360 yen for the participation fee) 
*The workshop will be cancelled in case of rain.
SIGG aluminium drinking bottles are manufactured from a single piece of high-quality aluminium. The interior coating is resistant to fruit acid, remains tasteless, and is free of harmful pollutants. All aluminium bottles are produced in Switzerland and can be recycled. A perfect, eco-friendly everyday companion!