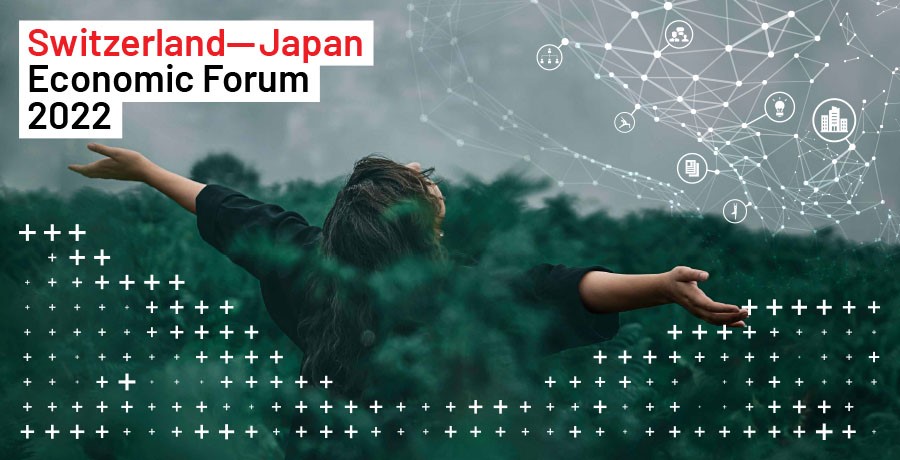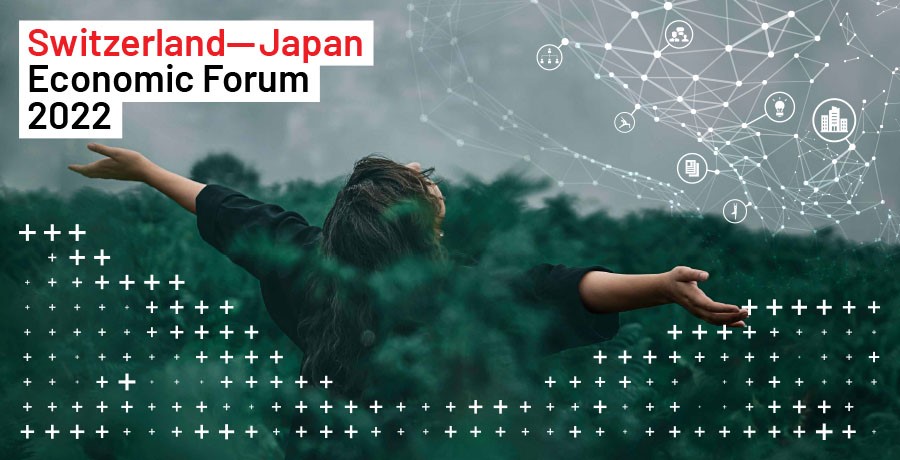 Switzerland-Japan Economic Forum 2022
Sustaining Vitality: The Management of Well-being
Pandemic, climate change, war and radical changes in the economic environment - we seem to be in a whirlwind of crisis and unrelenting change. The word "crisis" in Japanese encompasses two meanings: danger and opportunity. Do we stand still in the face of danger? Or do we see an opportunity for positive change, transformation, and renewal?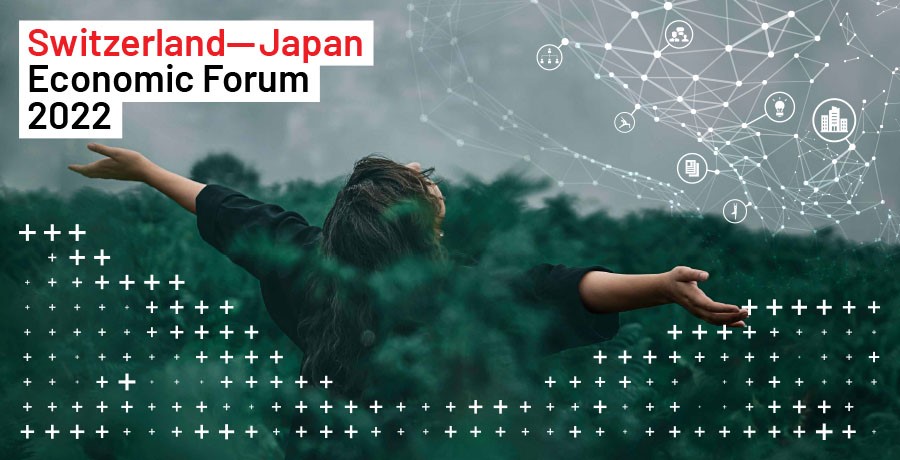 To seize such an opportunity and rise to the challenges we face as individuals and organizations, we need dynamic, positive, and powerful vitality. Over the past few years, interest in the vitality, productivity, and well-being of individuals, teams, and organizations has increased dramatically.
Academics are conducting research, innovators are developing technologies, corporate leaders are reviewing management practices, and governments are proposing new incentives.
Join us at the Switzerland - Japan Economic Forum to take the conversation about increasing the vitality of each of us, our organizations and society one step further.
The 2022 Switzerland – Japan Economic Forum is organized in the framework of Vitality.Swiss, Switzerland's campaign on the road to Expo 2025 Osaka Kansai.
---
Program
Sustaining Vitality:
The Management of Well-Being
(With simultaneous Japanese and English interpretation)
17:00 (JST) / 09:00 (CET)
Opening address:
Andreas BAUM, Ambassador of Switzerland to Japan
17:10 (JST) / 09:10 (CET)
PANEL 1 - The role of technology in supporting vitality
Panel:
Mr. Vlad GHEORGHIU, CEO and Co-founder, Kyan Health
Mr. HAZAMA Koji, Executive Officer, ExaWizards Inc.
Mr. YANO Kazuo, CEO, Happiness Planet Ltd.
Moderation:
Ms. Alyson MEISTER, Professor of Leadership and Organizational Behavior, IMD Business School
Mr. TAKATSU Naoshi, Managing Partner (North East Asia), IMD Business School
18:00 (JST) / 10:00 (CET)
PANEL 2 - Sustainable vitality and well-being at work: How organizations can support employee vitality
Panel:
Ms. Ellen KOCHER, Accredited Advisor, Friendly Work Space (Health Promotion Switzerland)
Ms. YAMAMOTO Kinuko, Executive Vice President, Pasona Group Inc. / President and Representative Director, Pasona Smile Co., Ltd.
Mr. Yassine ZAIED, Chief Strategy Officer, Nexthink
Moderation:
Ms. Alyson MEISTER, Professor of Leadership and Organizational Behavior, IMD Business School
Mr. TAKATSU Naoshi, Managing Partner (North East Asia), IMD Business School
18:50 (JST) / 10:50 (CET)
Conclusion:
Mr. Andre ZIMMERMANN, President, Swiss Chamber of Commerce and Industry in Japan (SCCIJ) / President, ZAC Incorporated