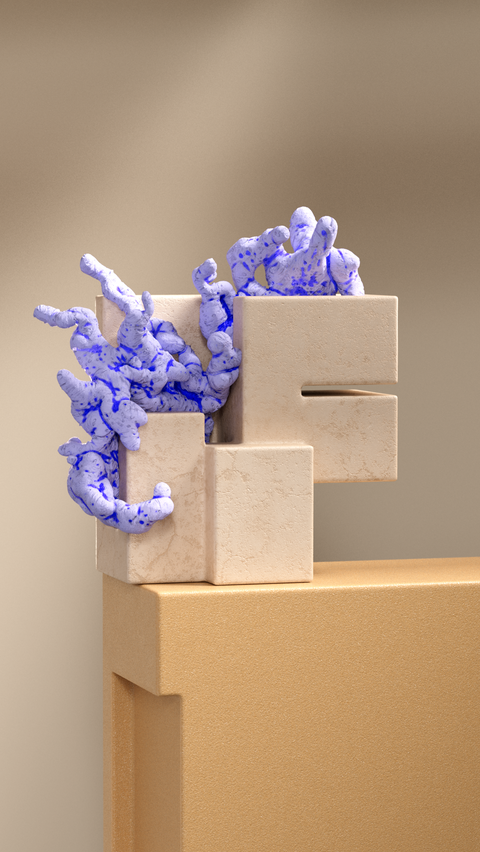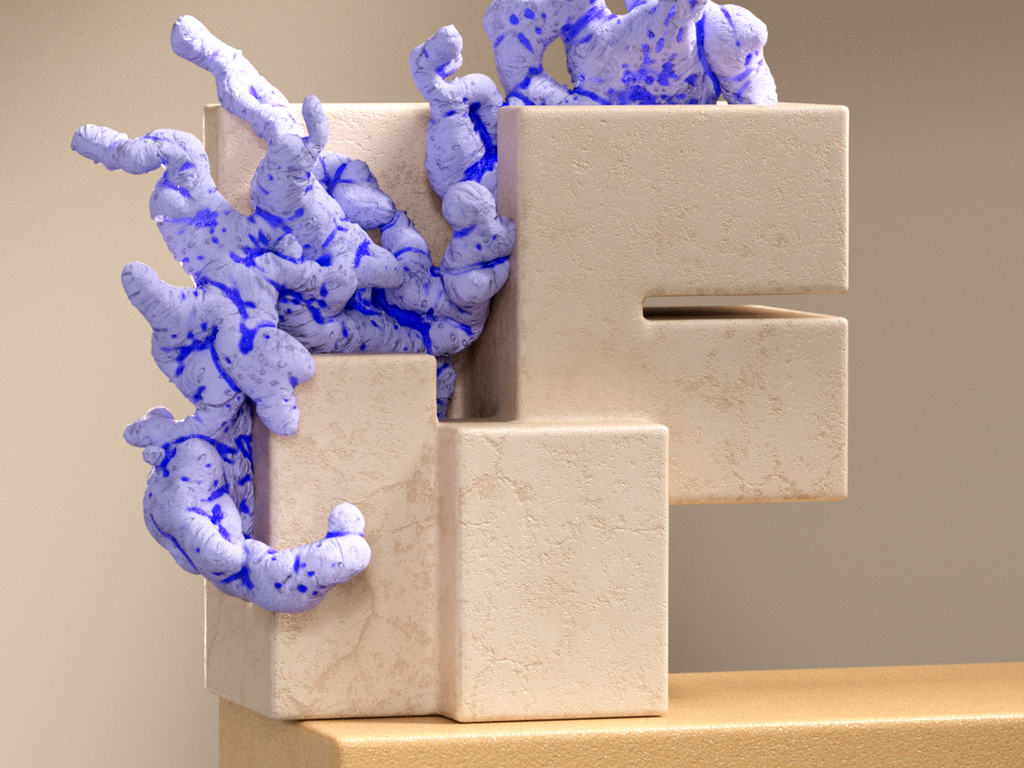 Digital Shift exhibition by Get it Studio
Crafting at the edge of virtual and material realities
The creative duo Get it Studio was back in Tokyo from May 31 to June 7 to present their latest work – Digital Shift, an immersive exhibition, which explores how technology can augment human's perception and visual experience. Discover more in a second interview, where they look into the impact of AI & AR technology on their work, which blurs the lines between the material and virtual.
Get It Studio is made up of two Swiss artists, Sandra Golay and Alexandre Armand. Aside from research, the Swiss creative duo also does work for clients, including Google, Adobe, Uniqlo, Rolex and Logitech. The duo works at the border of technology, nature and architecture to devise new kinds of visual expression. Their unique aesthetics injects artificial forms of life into graphic and brutalist environments, questioning the profound impact of digitalization on perception and visuality. Their latest project, Digital Shift, took the form of an immersive exhibition that blurs the lines between the material and virtual. Combining inflatable sculptures, interactive installations and media, Digital Shift augments both reality and human experience, unleashing the viewers' imagination.  
The Digital Shift exhibition received the support of the Vitality.Swiss program.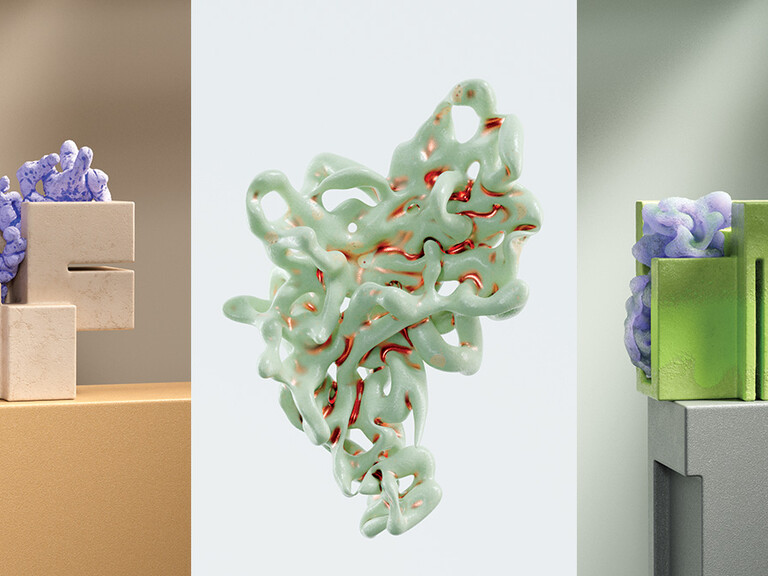 Interview: Creative duo Get It Studio - 2
All the creatures in your exhibition have different personalities. How did you work on differentiating them?  
Get it Studio
We drew inspiration from nature, such as sea anemones, tropical plants, and invertebrates, to create these creatures. Additionally, we focused on using vibrant colors and specific materials, like reflective metals, shiny surfaces, and transparencies, to make the creatures stand out on the surface and create a visual impact.
 They all have different names! 
Get it Studio
We wanted to give each creature a distinct name, and we drew inspiration from old Latin botanical names. To accomplish this, we utilized Chat GPT to generate a list of names starting with each letter of the alphabet, resulting in intriguing names like Aquilispora, Fulguris, Umbellula, and Zephyranthum.
AI is a big topic at the moment. What impact do you observe in your field of work? Do you yourselves work with AI?
Get it Studio
As designers, we were initially concerned about the potential impact of AI on the creative process. However, after experimenting with AI, we were genuinely impressed. We discovered that, like any design tool, AI is most effective when you have a clear vision of what you want to create and strive for originality. We had the opportunity to work with Femina magazine in Switzerland on an AI photo shoot for the cover, where we reinvented iconic fashion designs by Yves Saint Laurent, Christian Dior, Vivienne Westwood, and others. The results were fascinating, and many people who saw the final images couldn't believe they were not real. However, it's important to note that creating these six images took us over 30 hours of work and involved generating more than 1,000 images to achieve the desired look.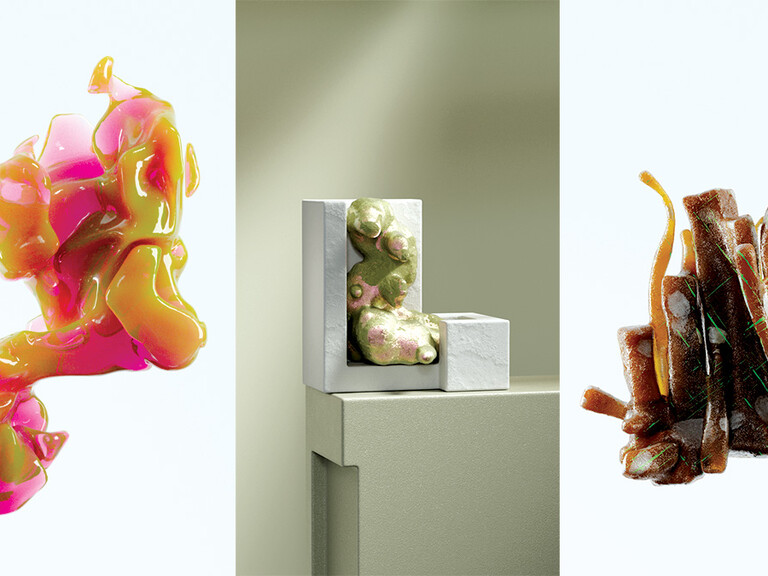 Your work blends digital and physical. Where do you see the next horizon of AR for design and creativity? How about commercial applications? 
Get it Studio
We are extremely excited about Apple's recent release of the Vision Pro, their first-ever AR headset. While AR technology itself is not new, this product has the potential to be a major breakthrough, considering Apple's reputation for innovation.

During our exhibition, we created an AR face filter that allowed people to try it out from the street in front of the gallery, and it garnered a lot of attention. Additionally, we placed an AR creature in the center of the gallery that could be viewed through a tablet, and it received a positive response. Just imagine the possibilities that would arise with a device like Apple's Vision Pro – the potential for creators like us is limitless.

In terms of commercial applications, the fashion industry stands to benefit significantly from AR. For example, the Zero10.app allows users to virtually try on and purchase clothing, offering an alternative to buying physical garments. These virtual clothes can be shared on social media, potentially contributing to a reduction in fast fashion. Nike has already implemented a platform for selling digital sneakers that can be viewed through an AR app. Additionally, AR has great potential for interior design and architecture. As an example, some of our close friends recently purchased an apartment after virtually visiting it using a headset device.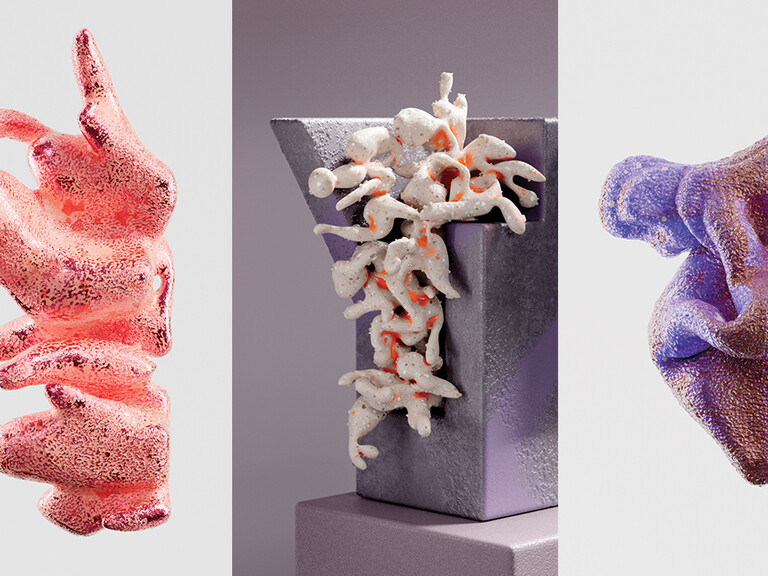 UNIQLO, Rolex, Adobe, Google… Your client list is impressive. Can you describe the process of interacting and creating for such big firms?
Get it Studio
We consider ourselves fortunate to have worked with such renowned brands. The remarkable aspect of these companies is that their brands are already incredibly strong, so they don't require us to promote them explicitly. Instead, they want us to utilize our unique style and creativity to develop projects for them. They are always enthusiastic about collaborating with us, and most of the time, we enjoy a great deal of freedom in terms of the visual concepts we create. However, one challenge is that the validation process within larger organizations can sometimes be time-consuming, so we need to remain flexible and patient.
Where do you see yourself and your field of work in 5 years from now?
Get it Studio
In the next five years, we would love to move to Japan because it inspires us a lot, and the creative community there is really friendly and supportive. We want to keep developing our artistic vision by participating in more exhibitions. Even though we have a background in commercial work, we find it fulfilling to create visuals that convey meaningful messages and grab people's attention.

As for the future, it's impossible to know for sure where we'll be in five years. Just a year ago, if you had asked us about the role of AI in the creative field, we wouldn't have had a clue. Technology is advancing rapidly, and our main goal is to stay up to date with the latest trends. However, it's also important to strike a balance and not get too caught up in chasing new innovations. We believe it's valuable to take the time to appreciate and enjoy the creative process itself.
Story's cover:
© Get it Studio